Miami Home Window Glass Repair
The Glassperts are your preferred local window repair professional, specializing in residential glass repair and installation in Miami, FL. 
Call us today or fill out the form to schedule services to get started. 
The Best Window Repair Company Near Me!
Window Glass Replacement in Miami, FL
Maintaining the integrity of your home's windows is essential if you live in Miami, FL. Those panes bring more than just natural light and ventilation; they open up a pathway to the outside world! The Glassperts offer window glass repair services for homes in need of window repairs. Overtime, windows can become fractured or damaged and require immediate repair or replacement. In this article, you'll learn about the most usual styles of window glass damage, discover the perks of expert repair services, and find out how to keep your windows in top condition for longer.
Reasons you would need Window Repair Overtime
The most common types of window glass damage include:
Chips and cracks:

The glass in your home can become weakened from a variety of causes, including accidental impact, weather damage, or general deterioration. Small chips and cracks are common signs of glass fragility and should not be ignored.

Scratches:

Surface scratches on glass can easily be caused by regular cleaning or everyday wear and tear. Although these types of damage will not compromise the structural integrity of your window, they can be unappealing and may detrimentally impact the visual appeal of your home.

Foggy windows:

Fogging or condensation between windowpanes is a surefire sign of seal failure. Having a damaged window can be an eyesore, but it can easily be fixed by replacing the seal to bring your windows back to their original appearance.

Broken glass

: A cracked window is a major problem that should be urgently resolved. Careless handling of glass can be hazardous and poses a risk, potentially allowing unwelcome visitors to gain access into your abode. A skilled glass repair company can expeditiously and safely remove the broken window pane and complete the glass replacement in the window.
Benefits of Hiring a Professional for Home Window Installation
Investing in an experienced window glass repair company offers plenty of advantages, some of which include:
Safety:

With the necessary knowledge, experience and tools in hand, a reliable repair company can dexterously repair your windows with absolute safety and accuracy. Shattered glass can be hazardous, making the repair a job best left to a qualified specialist.

Quality

: Working with a professional repair team guarantees that your windows will be restored to their former glory, utilizing only the finest materials and techniques. With this upgrade, not only will your home be elevated aesthetically, but you can also rest assured that your windows continue to function at their best.

Warranty:

Professional glass repair companies are dedicated to assuring their customers the highest quality. Rest-assured, they guarantee all of their work, providing you with a peace of mind that is invaluable. If the repair does not accord to your satisfaction, this company will promptly revisit and make it right for you – completely free of charge.

Time-saving:

Investing in a certified repair service will save you time, energy, and hassle. Rather than tackling the repair on your own, you can easily book an appointment and let experienced professionals handle it all for you.
Window Maintenance
To maintain the longevity of your windows and minimize the need for repairs, it is important to follow these tips:
Clean your windows regularly:

By consistently cleaning your windows, you help protect them from the accumulation of dirt, grime and other debris that can cause irreparable damage.

Use appropriate cleaning products

: For the best results, utilize window cleaning products that have been created with windows in mind. Abstain from using abrasive items or materials as they can cause impressions and blemishes on your glass.

Be mindful of weather:

The elements of nature can wreak havoc on not just the exterior of your home, but also its windows. Strong winds can lead to window frames becoming misshapen and glass cracking – so be sure to take precautionary measures when confronted with inclement weather conditions!

Check for damage

: To keep your windows in top condition, pay close attention to any tell-tale signs of damage like chips, cracks or scratches. Don't let it go another day – get the issue fixed right away!
In conclusion, window glass repair is an important service for homeowners in Miami, FL. Windows are an integral part of any home, providing natural light, ventilation, and a connection to the outside world. However, over time, windows can become damaged due to regular wear and tear. A reliable glass repair service can help you restore your windows back to their original condition, ensuring the safety, beauty and longevity of your home. By following these tips, you can minimize the need for repairs while maximizing the functionality and aesthetic of your windows.
The Glassperts: Miami Window Glass Replacement
The Glassperts are here to lend you a helping hand for any window related issues, don't hesitate to get in touch with us and we will be more than happy to assist you! Contact us today to schedule a free estimate. You can rely on our experienced team for all of your home window installation needs.
Our Expert Services 
Sliding Glass Door Repair
Home Window Glass Repair
Door Handle & Lock Repair
Track Replacement & Repair
Roller Repair & Replacement
Residential Glass Repair
Commercial Glass Repair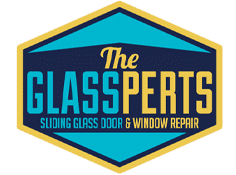 The Glassperts Sliding Glass Door & Window Repair
13991 SW 144th Ave #302, Miami, FL 33186
+1 (786) 558-7575