Naples Broken Sliding Glass Door Repair Near Me
Sliding glass doors are a common addition to houses and commercial buildings because they offer a convenient and fashionable method to access outdoor areas. However, they are susceptible to wear and strain over time, just like any mechanical system, and if they are not properly maintained, they could malfunction or break. It's critical to comprehend the most frequent causes of sliding glass door failure and what you can do to avoid problems in the first place if you require Naples broken sliding glass door repair near me.
4 of the Most Common reasons why Sliding Glass Doors Break or Malfunction
Faulty Sliding Door Tracks
Faulty tracks are one of the most typical reasons of shattered sliding glass doors. The door's ability to move smoothly may be hindered or impossible if the tracks that direct it along its course get blocked with dirt, debris, or corrosion. The rollers and other components may be subjected to tension from this, which could eventually cause wear or damage. Your sliding glass door tracks must be frequently cleaned, lubricated, and checked for wear or damage if you want to avoid this problem.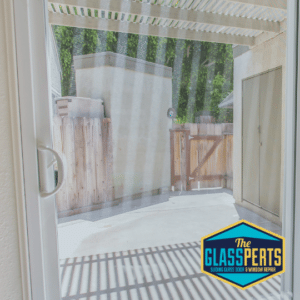 Damaged rollers
Damaged rollers are another frequent problem with sliding glass doors. The door slides along its tracks with the help of tiny wheels called rollers, which over time can deteriorate or wear out. This may make it difficult to move the door or maybe cause it to completely derail. It's crucial to routinely check the rollers for wear or breakage and replace them if necessary to avoid this problem.
Bad Installation
Incorrect installation, excessive force or impact, and aging-related wear and tear are additional variables that might result in damaged sliding glass doors. Working with a reliable and professional repair firm like The Glassperts, who have in-depth expertise of Naples Broken Sliding Glass Door Repair Near Me for both residential and commercial properties, is essential to avoiding these problems. Your broken sliding glass door can be diagnosed and repaired by their team of professionals. They use top-notch supplies and tried-and-true methods to guarantee a durable repair.
Increasing the Lifespan of a Sliding Door
There are a number of actions you can do to increase the lifespan of your sliding glass door and avoid problems from arising in the first place, in addition to professional repair services. Preventing damage and wear can be greatly helped by doing routine cleaning and maintenance, which includes examining rollers and lubricating tracks. Additionally, it's crucial to avoid slamming or forcing the door and to take care of any problems as soon as they appear, before they can worsen the situation.
Broken Sliding Glass Door Repair in Naples, FL
Both house and business owners can suffer greatly from broken sliding glass doors. You can keep your sliding glass door operating smoothly for years to come by being aware of the most typical causes of these problems and the value of proper maintenance. Work with a reputable and knowledgeable company like The Glassperts if you require Naples broken sliding glass door repair near me services. Our team can quickly and effectively identify and fix any issue with your door.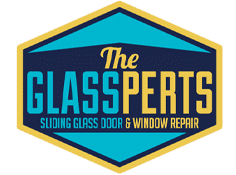 The Glassperts Sliding Glass Door & Window Repair Naples
3201 Tamiami Trail N Suite 126, Naples, FL 34103
(239) 350-5488