Naples Commercial Glass Repair Near Me
Commercial glass repair might not be the first thing on your mind if you operate a business in Naples. However, skipping necessary maintenance could have detrimental effects on your company. Broken glass can be a big concern because it can compromise security and damage your brand's reputation. It is crucial to prioritize quick Naples commercial glass repair near me services because of this.
Window & Door Safety and Security
Security is the main argument in favor of commercial glass repair. Broken glass might make your company vulnerable to theft or break-ins, particularly if it's on the first level or in a location with a lot of foot traffic. This could endanger both your clients and staff and result in expensive damages. Naples commercial glass repair near me is something you should prioritize if you want to keep your company safe and secure.
Branding is another factor to take into account with commercial glass repair. Customers' initial impressions of your company are formed by your storefront, and broken or shattered glass can convey the wrong image. It may give the impression that your company is careless and unprofessional, which could undermine your brand's reputation and turn off potential customers. Your storefront will look its best and draw clients if you engage in commercial glass repair services in Naples.
"Just had my impact sliding doors repaired. He was scheduled to come over immediately. Super impressed with his professionalism and work ethics. Very reasonable prices especially for the quality of work. Highly recommend this company for any of your window or sliding door repairs.
Thank you The Glassperts!!!" –Jhonnie G.
"Great company to work with! Manny called within a day of online request and booked a tech (Juan – was awesome!) to come out and survey. Juan surveyed all windows, recommended repairs to office. Manny called immediately with job scope and cost. Parts were ordered and returned for installation. Juan completed everything perfectly, lubricated tension rods, checked windows again. Awesome communication and work! I highly recommend Glassperts!!" -Brian R.
Emergency Glass Repair Services
Furthermore, prompt commercial glass repair might result in long-term financial savings. Ignoring broken glass may result in additional damage that will cost more to fix or replace. Broken glass might affect your building's insulation and temperature regulation, which could lead to greater energy costs. You can keep your business operating effectively and avoid these expensive problems by taking care of glass damage right away.
There are a few things to keep in mind if you require Naples business glass repair services. It's crucial to start by looking for a reputable and knowledgeable service. Look for businesses who have a history of offering top-notch services and have received good evaluations from the prior clients. Additionally, you can speak with nearby business owners to get referrals for previous companies that have helped with Naples commercial glass repair near me. The cost and turnaround time are two more crucial factors to take into account. You should seek out a business that offers prompt and effective repairs together with fair and competitive pricing. In order to avoid damaging your business and endangering your clients and staff, you shouldn't wait too long for repairs.
The Glassperts: Commercial Glass Repair Near Me
In conclusion, company owners need commercial glass maintenance. Timely glass repairs can have a significant influence on your organization, from guaranteeing security to maintaining your brand reputation. Maintaining your company's operations while putting repairs first will help you save money now and in the long run. Hiring The Glassperts is a reliable choice for those in need of commercial glass repair near me in Naples, FL.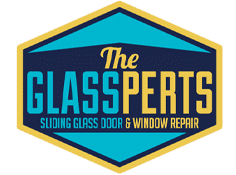 The Glassperts Sliding Glass Door & Window Repair Naples
3201 Tamiami Trail N Suite 126, Naples, FL 34103
(239) 350-5488