Naples Glass Repair Service
The Glassperts are your preferred local home window glass repair and replacement professional, specializing in commercial and residential glass repair and installation in Naples, FL. 
Call us today or fill out the form to schedule services to get started. 
Maintaining your residence or business is partially dependent on glass repair Naples, FL offers a plethora of options. If you need straightforward adjustments or intricate repairs – no matter the extent – you can count on an experienced glass service in this area to get it done efficiently and correctly. If you're in or around Naples, FL and need a glass repair, here are just some of the services that our professional experts can provide:
Window Repair– Keep drafts and water leaks out of your home with window repair! If you notice a cracked, broken, or damaged pane in any of the windows on your property then it is time to call an expert window repair specialist. They will be able to assess the situation and find a solution that suits them – this may include replacing individual panes, whole windows or just installing new weather stripping to prevent future issues. Don't wait around – protect your home today by utilizing professional window repairs services!
Shower Door Repairs – With consistent utilization and contact with water, shower doors can eventually succumb to damage. Fortunately, a Naples glass repair service is available to rectify cracks, chips, or any other harm your shower door may have faced.
Sliding Door Repair- Sliding glass doors are a great addition to any home as they not only provide easy access but also an aesthetically pleasing visual. To keep your sliding door in perfect working order, a glass repair specialist can help you out. By replacing the rollers or installing new tracks, your sliding door issue will be a thing of the past.
Glass Balustrade Replacement – Over time, glass balustrades may become weakened or cracked due to environmental conditions. To ensure your safety and security, a Naples glass repair service can update the structure with either repairs or replacements.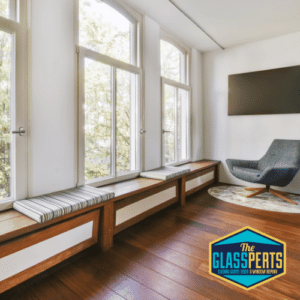 Whatever your glass repair needs may be, a professional can provide the assistance you are looking for. Through their knowledge and skill, a glass repair specialist can help make sure your windows, doors and balustrades stay in perfect condition. Don't hesitate – to contact a qualified glass repair service today. You won't regret it!
Customer Testimonials:
The Naples glass repair service exceeded my expectations! Not only were they fast and efficient with the job, but their workmanship was outstanding. My shower door is now flawlessly repaired and I couldn't be more pleased with the results. – John C.
I was amazed at the level of customer service I got from the Glassperts team. Not only did they fix my cracked window, but also offered a professional experience. With such quality and service provided by this company, I will be turning to them again in the future for any glass repairs or replacements I may need." – Sarah W.
The Glassperts: A Professional Glass Repair Service Company in Naples, FL
The Glassperts offer globally renowned glass repair services from Naples, Florida. Whether you need a window, mirror, or shower door repairs; tabletops repaired; or a balustrade mended – they are the ones to call! Their expert technicians provide clients with reliable and efficient solutions that last for years. Are you in the market for reliable glass repair services in Naples, FL? Look no further than The Glassperts! Not only are their prices incredibly competitive, but they also prioritize customer satisfaction above all else. With exemplary craftsmanship and friendly service, contact The Glassperts today, call 877-748-0365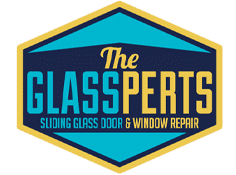 The Glassperts Sliding Glass Door & Window Repair Naples
3201 Tamiami Trail N Suite 126, Naples, FL 34103
(239) 350-5488