Naples Sliding Glass Repair
The Glassperts are the best in the business to help with Naples Sliding Glass Repair, specializing in commercial and residential glass repair services in Naples, FL.
Call us today or book with us to schedule services!
Learn all About Sliding Glass Repair Services in Naples, FL
It is essential to ensure that your sliding glass door stays in optimal condition; after all, it's not only the doorway to the great outdoors but also serves as a functional feature of any home or business. Unfortunately, prolonged exposure and wear-and-tear can quickly cause damage in need of repair – so regular maintenance and upkeep are key! When your sliding glass door needs some T.L.C., look no further than Naples Sliding Glass Repair! From simple maintenance to complete overhauls, we provide the service you need for a safe and smooth-gliding experience again.
Sliding Glass Track Replacement
Tired of your sliding glass door's sluggish movement? We offer thorough track repair that eliminates dirt, debris and other obstructions from the tracks to restore their fluidity. Additionally, we can provide any necessary repairs so you don't have to worry about a damaged door slowing down your day ever again! Over time, the rollers of your sliding glass may become worn or damaged and possibly cause your door to stick. That's why we are here! Our experts can replace those rollers with top-notch quality parts and restore it to its former glory – so you don't have to experience any trouble opening or closing the door ever again. Make sure your sliders stay in perfect condition by getting them serviced today!
Sliding Glass Restoration
Cracked or broken sliding glass doors need to be restored for the safety and security of your home and family. Old glass can be replaced with a new one, making it look just as good as before! Let our professionals help restore your door with our fast and quality service.
Frame Restoration
A secure and functioning sliding glass door depends on its frame's stability. If the frame becomes compromised, don't risk your safety further – call us for expert restoration services so you can feel at ease knowing that your doorway is sturdy once more!
The Glassperts, A Naples Sliding Glass Repair company is committed to providing the highest quality repair services, using top-notch materials and cutting-edge techniques. We understand how inconvenient a broken sliding door can be and are dedicated to getting your system back up and running as soon as possible. With our timely service and reliable repairs, you'll be sure that your glass door will remain in perfect condition for years to come!
Our Naples Sliding Glass Repair Team
Allow us to introduce The Glassperts – your trusted source for sliding glass repair. With ample experience and an expert staff of technicians dedicated to customer satisfaction, they are sure to exceed all expectations when it comes time to fix any problem. Don't wait any longer! Let The Glassperts handle the job while you rest and relax. Their team of professionals is exceptionally skilled in a variety of ways, from straightforward track cleanings to intricate frame repairs – they have it all covered. Get in touch with The Glassperts right now to book your repair appointment today, click: https://glassexpertsfl.com/book-service/ to schedule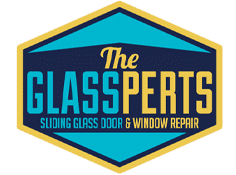 The Glassperts Sliding Glass Door & Window Repair Naples
3201 Tamiami Trail N Suite 126, Naples, FL 34103
(239) 350-5488