Tips On How to Fix Sliding Door with Aid of Professional Service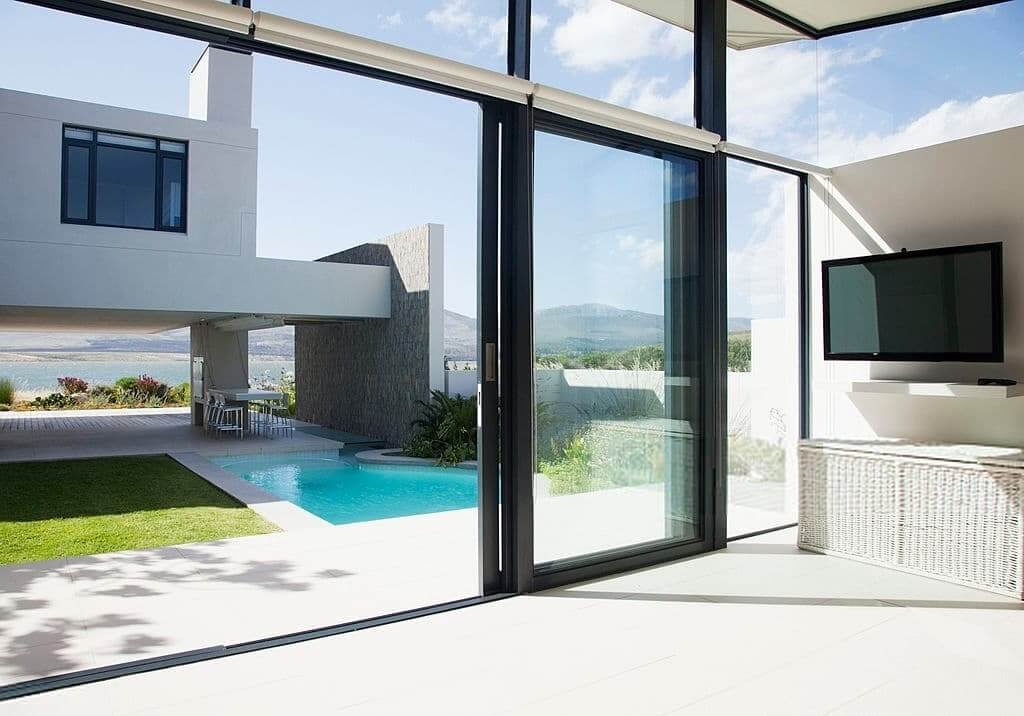 Is your sliding door broken? Maybe it's stuck in one position or refuses to stay closed, and you've been avoiding the hassle of having it fixed. Well, that is about to change! With a few specific tips and pointers, you can easily ensure that when selecting a professional for repairing your sliding door, you make the right decision. Let us guide you through the process from start to finish so that it's easy as possible. We'll provide helpful advice on how to fix sliding door with help of professional sliding door service.
Conduct research on the different types of sliding door repairs available 
Sliding doors can undoubtedly elevate the aesthetic value of any room, but they can also be a headache when they malfunction. Repairing a sliding door may seem daunting, especially if you're not familiar with the different types of repairs available. Fortunately, there are a handful of solutions available that can save you the cost of replacing the entire sliding door. Whether it's a worn-out track, damaged rollers, or misaligned doors, there is a repair method for every possible issue. Knowing the right type of repair for your sliding door is crucial to bring it back to a fully-functional and smooth-sliding state. So, whether it's do-it-yourself fixes or seeking professional services, research the different types of sliding door repairs available to make sure your door stays both functional and stylish.
Find out what materials and tools are needed for a sliding door repair job
Has your sliding door been giving you trouble lately? Instead of hiring a professional sliding door repairing, you might be surprised to know that repairing it yourself can be a lot easier (and cheaper!) than you think. To get started, you'll need a few basic materials and tools. First, make sure to have a replacement roller handy in case yours is damaged beyond repair. You'll also want to grab some lubricant to keep everything running smoothly after the repair. Some other essential tools include a screwdriver, pliers, and a socket wrench. Don't worry if you're not a DIY expert – with a little patience and some basic tools, you'll have your sliding door operating like new in no time.
Utilize online reviews to determine which professionals have positive ratings 
When looking for a professional to hire for sliding glass door repairing service, it can be overwhelming to sift through all the options available. That's where online reviews come in handy. By reading through reviews left by previous customers, you can get a good sense of which professionals have positive ratings and are worth considering. Not only can reviews provide insight into the quality of work the professional produces, but they can also give you an idea of how easy they are to work with and whether they provide good customer service. Utilizing online reviews can save you time and help you make a more informed decision when it comes to choosing a professional to work with.
Ask your friends and family for recommendations on reputable repair services 
When you're in need of a repair service, it can be overwhelming to choose a reputable one. That's why asking friends and family for recommendations can be a great place to start. They may have already had experiences with repair services and can offer valuable insight on who to trust and who to avoid. Plus, it's always reassuring to hear a personal recommendation from someone you know and trust. So don't hesitate to reach out to your loved ones when searching for a reliable repair service.
Interview each potential service provider to ensure that they have the experience and knowledge necessary for the job 
When it comes to hiring a service provider, it's crucial to make sure that they have the right experience and knowledge for the job. After all, you want someone who can deliver top-notch service and get the job done right. The best way to gauge a potential provider's capabilities is to interview them thoroughly. Ask them about their past projects, their areas of expertise, and their approach to problem-solving. By getting a feel for their skills and experience, you'll be better equipped to make an informed decision about who to hire. Don't be afraid to ask questions – after all, you're entrusting them with an important task, and you want to make sure they're up to the challenge.
Make sure to get a detailed quote that covers parts, labor, and any additional costs associated with the repair
If you're in need of a repair for your car or home appliance, it's important to get a detailed quote before any work is done. This ensures that you know exactly what you're paying for and that there won't be any surprises when the bill comes. A good quote should cover all aspects of the repair, including parts, labor, and any additional costs or fees. Don't be afraid to ask for clarification or more information if something is unclear. Getting a detailed quote up front can save you time, money, and frustration in the long run. So, make sure to take the time to get a comprehensive quote before committing to any repair services.
13991 SW 144th Ave #302, Miami, FL 33186, United States
(786) 558-7575
Contact Form
"*" indicates required fields
Schedule Your Emergency Glass Door Repair Service Today!