CALL NOW AND GET 15% OFF YOUR FIRST SERVICE
Does not apply to Special Orders.
Sliding Glass Door Repair
Licensed and insured glass repair experts available 24/7.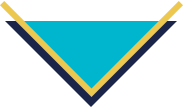 CHOOSE MIAMI'S TOP SLIDING GLASS DOOR REPAIR COMPANY
As Miami's top Sliding Glass Door Repair Company, we offer a wide-range of glass work services. One of our most widely utilized services is sliding glass door replacement. Sliding glass doors are made up of quite a few pieces, and if any one of them is off, the entire door could be thrown off. So whether you have cracked glass or a broken roller, our team of glass repair experts is fully equipped to handle even the most difficult of jobs.
When you choose The Glassperts for your next sliding door repair, you're working with a family-owned and operated company that will always put your or your business' needs first. Our licensed and insured glass repair technicians not only deliver quality craftsmanship, but work with you to ensure you understand the process every step of the way. On top of that, we're available 24/7 for glass repair emergencies. Simply pick up the phone and give us a call. We'll send a technician out for a free on-site estimate.
Why Choose The Glassperts?
Able to make most sliding glass door repairs on the spot
One year workmanship guarantee
Licensed and insured glass repair technicians
Great ratings online and in the community
Free on-site estimates
Hablamos Español
The Glassperts Specialize in All Aspects of Sliding Glass Door Repair
Sliding glass doors by The Glassperts are a common feature in Florida homes and for good reason. Not only do they let in beautiful streams of natural light and provide great outdoor viewing opportunities, but they also provide easy access to balconies, decks, or patios. With the warm Miami sun, having a sliding glass door for your home is almost a no-brainer.
However, even the most well-constructed doors need repair over time. Because these sliding glass doors are made up of more components than a traditional door, wear and tear can take its toll even quicker.
Homeowners experience a variety of reasons to seek out sliding glass doors repairs. Often times, it's simply a matter of replacing or repairing stiff rollers or straightening out the tracks.
In some cases, the door may have gotten too old and repairs no longer make financial sense. When that happens, it may actually be cheaper, in the long run, to fully replace your old unit. Your glass repair technician can advise you as to the best course of action.
Simple DIY Sliding Glass Door Repair Tips
When it comes to repairing your sliding glass door or commercial glass repair, there are a few simple types of repairs that homeowners can do for themselves to cut down on the cost.
If your door isn't rolling smoothly, try to tighten or loosen the screws at the bottom of the frame. That may allow your door to slide more easily.
You should also check the track itself to see if debris has built up and is causing the track to be blocked. Clean the track by vacuuming out the debris and scrubbing the tracks with some non-abrasive cleaning solution and a wire brush.
Once you've tried the suggestions above and are still having problems, take a look at the track itself to see if any of the metal along the way is bent. If it is, then take a rubber mallet and lightly tap the metal back into place. Putting a piece of wood on the other side of the track will help distribute the force and minimize the risk of additional damage.
When It's Time To Call a Glass Repair Expert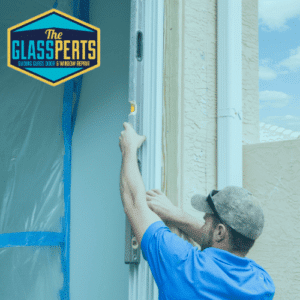 We hope you've found the above do-it-yourself tips helpful. However, when the job calls for actually removing the door from its frame — or the glass itself is cracked or shattered — your best option is to call a residential and professional glass repair company.
Once you're removing the door from the frame, your risks of injury and damage greatly increase. Sliding glass doors are often large and heavy, which makes it difficult to handle safely. 
An experienced and reputable sliding glass door repair company can safely handle your repair while ensuring top-quality results and durability.
This is especially true when the glass itself is broken. Not only does broken glass pose a safety risk for you and anyone else who lives in your home, but it's also a major security problem. We can repair broken glass on your sliding door.
Repairing the glass in a sliding door requires careful removal of glass from the seal, thorough removal of the shattered pieces, finding the right size and type of replacement glass, and then resealing the new window. 
While doing-it-yourself is always an option, the amount of risk and slim margin for error usually makes hiring a glass repair company the easier and cheaper option.
The Glassperts Can Handle It All
That's where The Glassperts come in. We have glass technicians serving all of Miami, FL, Naples, FL, and Orlando, FL & Broward counties, as well as the surrounding areas, so we can be at your home fast and get it fixed like nothing ever happened. We even offer 24/7 glass repair emergency services because glass repair emergencies never happen on your timetable.
Don't leave it up to chance; leave it up to The Glassperts.
Our expert technicians carry a large inventory of glass and hardware to your home so most jobs can be completed right on the spot. And there is nothing we can't get if we don't have it. Trust us for your Sliding Glass Door Repair service! 
Our experts can board up your sliding glass door for your peace of mind while we wait for the order to come in.
Thanks to great supplier relationships, we can get orders quicker than any other glass repair company in the area. Guaranteed!
We come prepared for:
Aluminum Frame Glass Doors
Over-size & Custom Sliding Glass Doors
Interior Sliding Glass Doors
Patio Glass Doors
Impact Sliding Glass Doors
When you need sliding glass door repair, there's only one obvious choice in Miami. It's The Glassperts. Contact us today for a free estimate.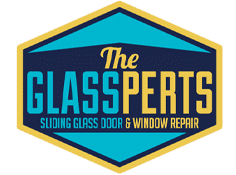 The Glassperts Sliding Glass Door & Window Repair
13991 SW 144th Ave #302, Miami, FL 33186
+1 (786) 558-7575