CALL NOW AND GET 15% OFF YOUR FIRST SERVICE
Does not apply to Special Orders.
Miami Residential Glass Repair
Fast, efficient, and high-quality glass repair services for your home in Miami, FL.
LICENSED AND INSURED GLASS REPAIR TECHNICIANS AVAILABLE 24/7
At The Glassperts, we not only pride ourselves on the best glass repair work in Miami-Dade and Broward counties, we also offer 24/7 emergency services. Whatever your glass work needs are, we've got you covered.
If your glass window is broken or your patio door simply isn't working correctly, we are just a call away. Because our technicians keep their vans stocked with all the necessary tools and glass types, we're able to perform most of the jobs on the spot. Call us for a free on-site estimate today.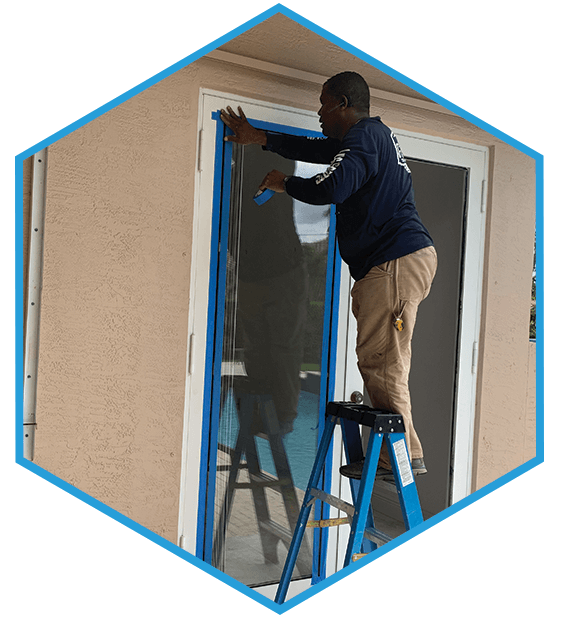 WHY CHOOSE THE GLASSPERTS FOR RESIDENTIAL GLASS REPAIR?
24/7 emergency glass repair services
Board up services for lengthier repair jobs
Wide range of residential glass repair or replacement services
Licensed and insured glass repair technicians
Free estimates carried out on site
Complete your glass repair job right then and there
And more!
OUR GLASS TECHNICIANS ARE FULLY EQUIPPED TO REPAIR ALL THE WINDOWS AND DOORS IN YOUR MIAMI HOME.
When it comes to residential glass repair or replacement work in Miami-Dade and Broward counties, you won't find a quicker, more reliable company than The Glassperts.
We are licensed and insured professionals who get the job done in a time and cost-effective manner. Our well-stocked vans come ready for just about anything, so you don't have to be inconvenienced more than you already have been.
We also know that broken glass never comes at a convenient time — sometimes it even comes at an incredibly inconvenient time. For that reason, we offer our residential customers emergency glass repair services 24/7.
If you're suffering from a glass emergency, don't leave yourself unprotected. Please pick up the phone and call us any time of the day or night. We'll make sure we get back to you quickly.
Our Glass Repair Services Include:
Window Glass Repair (All Types)
Sliding Glass Door Repair (Glass)
Sliding Glass Door Hardware Repair (Wheels and Tracks)
Window Replacement Balancers
French Door Repair
Glass Door Repair
Patio Door Repair
Types Of Glass (Clear And Tinted):
Standard Glass (Annealed)
Impact Glass
Tempered Glass
Window Replacement Balancers
Insulated Glass
Laminated Glass
FULL SERVICE RESIDENTIAL GLASS REPAIR
As you can see above, there pretty much isn't anything The Glassperts don't do when it comes to glass repair and replacements — except for automobiles  — we don't do that. 
While we're primarily known as glass replacement experts, we're also fully equipped to repair the various components of sliding doors and various types of patio doors.
When you choose The Glassperts, you can expect dedicated and responsive customer service, round-the-clock availability, up-front pricing, and top-quality workmanship from licensed and insured glass technicians. Our goal is to do all the heavy lifting for you.
We're a glass repair company that isn't content to rest on our laurels. We are constantly improving our processes and ensuring the results speak for themselves. From our consistent 5-star ratings on Google to our great reputation in the community, you can rest assured you'll get top-quality glass repair each and every time.
While top-quality work and superior service are a great reason to choose any company, there's one more special touch The Glassperts gives to our customers: convenience.
Here's one of the biggest reasons to choose us for your glass repair service.
Free On-site Glass Repair Assessments
One of the most convenient features The Glassperts offer customers are free estimates right there at your home, so you don't have to feel worried about calling us out for residential glass repair.
One we arrive on-site, our experts will take stock of the situation and explain to you exactly what the repair process will look like and give you the necessary costs to complete the job.
If you're happy with your estimate, they can usually complete the job right then and there! Our technicians keep their vans stocked with the tools and materials needed to complete most glass door repair jobs. They're fully trained and have experience dealing with every type of unique situation you can think of.
Your safety and security is important to us. We operate this way to ensure you receive the best possible service in the shortest amount of time. You won't find any other Miami emergency glass repair company that operates quite as efficiently as we do.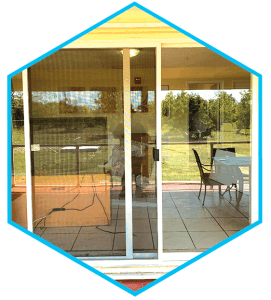 The Glassperts Offers Unparalleled Service
However, if you do require specialized glass work, that's no problem either. Our team will board up your window or door so you have the protection you need while you wait for replacement glass.
On top of that, our strategic relationships with suppliers allow us to receive custom glasswork in record time. You won't find the same level of speed and service with any of our competition.
Don't Wait Another Minute If You Are In South Florida And Need Residential Glass Repairs. Contact The Experts Today!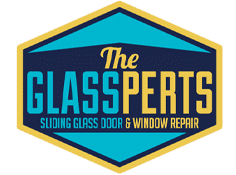 The Glassperts Sliding Glass Door & Window Repair
13991 SW 144th Ave #302, Miami, FL 33186
+1 (786) 558-7575