Miami Broken Sliding Glass Door Repair
The Glassperts are your trusted Miami Broken Sliding Glass Door service, specializing in residential window repair and installation in Miami, FL. 
Call us today or fill out the form to schedule services to get started!
The Dangers of a Miami Broken Sliding Glass Door
A broken sliding glass door is a danger that can put you and your family at risk. To prevent any potential harm, it is essential to address any damaged or broken sliding glass door issues right away. A broken sliding glass door can be caused by many different factors. For example, it could be due to a lack of routine maintenance or wear and tear over time. The Miami, FL heat and humidity can also have an impact on the material of your sliding glass door, leading to premature breakdowns.
Here are some of the dangers of a broken sliding glass door:
Security risk: If your sliding glass door is damaged, it can provide a simple way for criminals to gain access to your house. Without an operational lock or fastening mechanism, the security of your property and possessions become jeopardized.
Safety hazard: Not only can a broken sliding glass door be dangerous if someone accidentally walks into it, but if and when the glass shatters and falls, serious injury could occur – especially for those with young children or furry friends in the house.
Energy efficiency: A broken sliding glass door can also impact your electric bill. If the door is not properly insulated, hot or cold air may be leaking out of your home, leading to a decrease in energy efficiency and increasing the cost of utility bills.
Property damage: Not only can a broken sliding glass door pose a risk to you and your family, but it could also lead to damages of your property. Water, wind, and other elements can enter your home through a broken door, causing damage to your floors, walls, and other possessions.
About Our Sliding Glass Door Repair Company: The Glassperts
If you are dealing with a damaged sliding glass door in Miami, make sure to get it repaired promptly to avert any potential hazards. The Glassperts is a sliding glass door repair company in Miami, FL that offers emergency services to help you resolve the issue quickly and safely. With a team of experienced technicians and a commitment to customer satisfaction, The Glassperts is your go-to choice for sliding glass door repair in Miami and home window repairs. Contact them today to schedule a repair and protect your home from the dangers of a broken sliding glass door.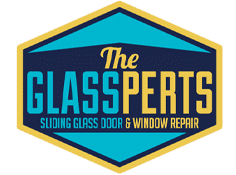 The Glassperts Sliding Glass Door & Window Repair
13991 SW 144th Ave #302, Miami, FL 33186
+1 (786) 558-7575