Miami Commercial Glass Repair
The Glassperts are your trusted Miami Commercial Glass repair professional, specializing in commercial glass repair and installation in Miami, FL. 
Call us today or fill out the form to schedule services to get started!
Commercial Glass Repair Near Me in Miami, FL!
In Miami, FL, there are several window types that routinely need glass repair in commercial buildings. From single pane windows to double pane windows and insulated glass units (IGUs), there are a variety of options available for your home.
Window Types: Commercial Storefront Glass Replacement
Single pane windows are the simplest form of window and contain only one sheet of glass. Traditional windows, often seen in older buildings, lack energy efficiency compared to other window varieties. Single pane windows will often need repair when the glass has been cracked or broken, and typically require a full window replacement.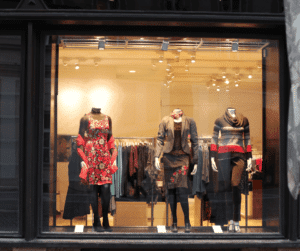 Double pane windows, Constructed of two panes of glass separated by a spacer, these components easily create an insulation layer. The space between the glass is filled with air to improve energy efficiency. Double pane window repair is a bit more intricate than fixing up a single pane, yet can be done with the substitution of cracked or broken glass. To ensure that no air or moisture is entering, it is essential to check the seal around your glass and make sure that it remains secure.
Insulated glass units (IGUs) are similar to double pane windows but they have an additional layer of glazing. This additional layer boosts energy efficiency and soundproofing, providing your space with an extra level of comfort. IGUs are a preferred choice in commercial buildings due to their unparalleled energy efficiency. Broken or cracked glass can be easily repaired, however it is indispensable to guarantee that the seal around the glass remains unblemished and won't permit air or moisture to intrude.
In order to guarantee correct repairs and preserve energy efficiency, hiring a qualified professional for commercial glass repair in Miami, FL is absolutely essential. In Miami, FL, many commercial glass repair companies provide additional services such as window cleaning and weatherproofing to enhance the energy efficiency of a structure. Moreover, they offer tinting for windows which can help minimize cooling costs in the environment.
Commercial Storefront Glass Replacement
It is essential to be mindful of Miami's typical high winds and storms, as many buildings in the area are designed with impact-resistant windows for extra protection. These specialized windows have been crafted to withstand intense weather conditions such as strong gusts and flying debris. Designed to withstand even unfavorable weather conditions, these windows stay intact. In the event of breakage however, commercial storefront glass replacement services in Miami, FL are always available and necessary to ensure everyone's safety. In Miami, FL, the cost of commercial glass repair is contingent on the kind of windows installed in a building. Repairing single pane windows is a straightforward process, whereas double pane and insulated glass units necessitate more expertise and experience. Employing a certified professional for commercial glass repair is essential to guarantee that the work is accomplished accurately, and your building's energy efficiency won't be jeopardized. Especially with the frequent high winds and storms in Miami, FL, it is absolutely essential to consider installing impact-resistant windows for added security of the building.
The Glassperts: Expert Commercial Glass Replacement Services
The Glassperts is a local glass professional in Miami, FL offering commercial glass repair and replacement services. Our team is accredited with years of experience to conduct repairs of all types of windows including single pane, double pane, impact-resistant windows and insulated glass units (IGUs). From analyzing the window type to inspecting the seal, our team is dedicated to make sure that your building's energy efficiency will be preserved. Our technicians are available 24 hours a day in order to provide commercial window repair services and replacement.
Book your service! We guarantee high-quality repairs for all types of windows – delivered at an affordable price and with a friendly, professional customer service!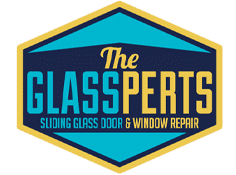 The Glassperts Sliding Glass Door & Window Repair
13991 SW 144th Ave #302, Miami, FL 33186
+1 (786) 558-7575