Miami Sliding Glass Door Repair Services
Sliding Glass Door Replacement & Repair Experts in Miami, FL
The Glassperts is your preferred local glass sliding glass door and window repair professional, specializing in commercial and residential glass repair and installation in Naples, FL.
Call us today or fill out the form to schedule services to get started.
If you are fortunate enough to reside in Miami, then you probably have the pleasure of owning a home with sliding glass doors. Enjoy your patio or balcony while taking in an amazing view every day! Over time, your sliding doors can become damaged from corrosion buildup and wear on their tracks and rollers. With the right attention and maintenance, your sliding glass doors will function like new. The Glassperts have years of distinguished experience providing the utmost quality Sliding Door Repair Services throughout Southern Florida with pleasure and pride. Our technicians are eager to get your sliding doors functioning smoothly again in no time at all. We offer Miami Sliding Glass Door Repair Services to have your home, condo, or business's sliding doors rolling smoothly and effortlessly.
Professional Sliding Glass Door Repair and Replacement Services 
With Our Miami Sliding Glass Door Repair Services, At our company, we take pride in ensuring that every home within the Miami Dade County area has sliding glass doors that function optimally and safely. Tired of fighting with those annoying sliding doors? Look no further than your top pick for all your sliding door repair needs. Our esteemed technicians have the skill and knowledge to restore your sliding glass doors good as new with top-notch hardware. From our doorstep to yours, we are here for all of your needs! Ensuring your sliding glass doors open and close with ease is effortless when you rely on our High Precision Rollers. No matter how large they may be, these rollers will guarantee a smooth operation every time! To effectively protect against saltwater corrosion, we provide a variety of stainless steel hardware for all our oceanfront homes and apartments.
At our company, we diligently strive to provide top-quality services for every single one of our customers. Our standard is excellence, and that's why we take great pride in providing the best-sliding glass door repair services. We want to ensure all of our customers are receiving nothing but the highest caliber service around.

About Our Glass Repair Company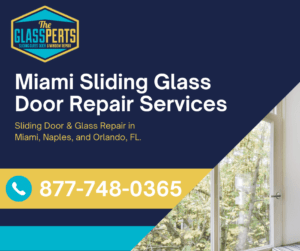 Let us help you get your sliding doors back on track! With our extensive experience in the maintenance and repair of sliding doors, we are confident that our team of professionals can assist you. Don't let a few stuck slides stop you from enjoying the convenience that comes with having them!
The Glassperts perform comprehensive services that include Roller Repair & Replacement, Track Repair & Replacement, Locks Replacement, Handle Replacement, Sliding Door Adjustment, and various additional solutions. We are passionate about our work and guarantee that your sliding doors will be restored to perfect condition – no exceptions!
Miami Home Window Glass Repair 
Call Us Today for all your Miami Sliding Glass Door Repair Services, We have the necessary expertise to get your automatic doors working again in a timely fashion! Let us know, and our technicians will be at your door ready to help you in no time!
Our Expert Services 
Sliding Glass Door Repair
Home Window Glass Repair
Door Handle & Lock Repair
Track Replacement & Repair
Roller Repair & Replacement
Residential Glass Repair
Commercial Glass Repair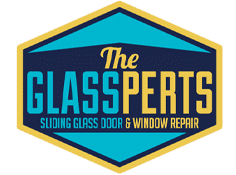 The Glassperts Sliding Glass Door & Window Repair
13991 SW 144th Ave #302, Miami, FL 33186
+1 (786) 558-7575