Miami Storefront Glass Door Replacement
The Glassperts are here to help with your Miami Storefront Glass Door Replacement, specializing in commercial door and window repair in Miami, FL. 
Call us today or book with us to schedule services! 
Miami Storefront Glass Door Replacement: Insight into the Causes for Broken Glass Doors
The glass doors of a store are not only aesthetically pleasing but also incredibly secure, making them an integral part of the building's façade. Unfortunately, these entrances experience significant wear and tear in their daily operations which may lead to costly repairs or even replacements if they become damaged. In this article, we'll dig into the common factors that may require a Miami Storefront glass door replacement.
Damage from Impact: From customers to shopping carts, glass doors are vulnerable to various physical impacts leading to anything from small cracks up to completely broken glass doors. Therefore, it's critical that one replace the door with haste in order for further damages or even injuries to be avoided.
Damage from Weather: When exposed to harsh weather, including high winds, hail, and heavy rainstorms, glass doors can easily crack or even shatter. Such destruction is usually irreparable–requiring an entire replacement of the door.
Wear & Tear: With prolonged exposure, the hinges and fixtures of a glass door will eventually become weathered, leading to misalignment that puts extra tension on the door. This may cause it to shatter or crack, ultimately necessitating its replacement.
Incorrect Installation: Glass

doors that are installed incorrectly can be more prone to breaking or needing maintenance, as the misalignment and strain will put additional pressure on them.
The Glassperts: A Miami Storefront Glass Door Replacement Company
Time is of the essence when dealing with glass door issues at your store, and you should prioritize having them replaced as soon as possible. Upgrade the aesthetic of your store and guarantee both customer and employee safety with The Glassperts of Miami, FL. With years of expertise in storefront glass door replacement services, they can provide you with reliable solutions to fit any budget. Our team of skilled technicians are committed to delivering first-rate glass door repair services to companies located throughout the region. Whether you need a straightforward fix or an entire replacement, we possess the knowledge and tools necessary for doing it correctly. Get in touch with us now to learn about what we offer and set up a consultation by calling 877-748-0365 or visiting: https://glassexpertsfl.com/contact/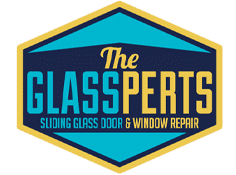 The Glassperts Sliding Glass Door & Window Repair
13991 SW 144th Ave #302, Miami, FL 33186
+1 (786) 558-7575