Naples Home Window Glass Repair & Replacement
The Glassperts are your preferred local home window glass repair and replacement professional, specializing in commercial and residential glass repair and installation in Naples, FL. 
Call us today or fill out the form to schedule services to get started. 
What is involved in a window repair by a home window glass repair company?
Home window repair companies provide a range of services to ensure that your windows are safe and secure. Depending on the age, material and condition of your windows, home window repair companies may offer several kinds of repairs. These may include replacing broken glass, repairing window frames, and resealing windows to prevent drafts. Naples home window repair companies with experience in the field can also replace your windows altogether if necessary.
Initial Window Assessment
The process of Naples home window glass repair typically starts with an assessment of the condition of the windows. The service technician will inspect for any cracks or breaks in the pane, check for faulty hardware, and evaluate the condition of the material around the window. Depending on how extensive the repair is, they may take additional steps to ensure a complete repair.
Selecting New Windows
If you need to replace existing windows altogether, technicians can help you select the best option for your needs. A professional window company will be knowledgeable about the different types of materials and styles available, and they will be able to recommend suitable options based on your budget and energy efficiency requirements.
Repair Process
If window repair involves replacing broken glass or resealing windows, technicians will use specialized tools to remove any damaged parts and fill in any gaps. They will then install new glass or sealing material and check to make sure the job is done correctly. Naples home window repair technicians may also provide additional services, such as adjusting hinges to ensure proper operation of the window and checking for air leaks around window seals.
Window Maintenance
Finally, Naples home window glass repair technicians typically provide maintenance services to keep your windows in top condition. These services may include cleaning and inspection, weatherproofing to prevent future damage, and lubricating tracks and hinges. Window glass repair technicians are also available to answer any questions you may have about caring for your windows and keeping them in good shape.
The Glassperts: Best Naples Home Window Glass Repair Service Providers
The Glassperts in Naples, FL have the knowledge, expertise, and experience to take on your home window glass repair or replacement service. Whether you need a full window replacement, repair due to damage or wear and tear, or just general maintenance, The Glassperts are here to help. Let us make sure that your Naples home windows look great and function correctly for years to come! Contact us today for more information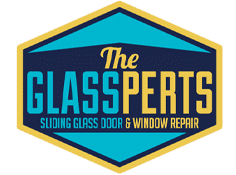 The Glassperts Sliding Glass Door & Window Repair Naples
3201 Tamiami Trail N Suite 126, Naples, FL 34103
(239) 350-5488