Fast and Reliable: The Benefits of 24 Hour Commercial Glass Repair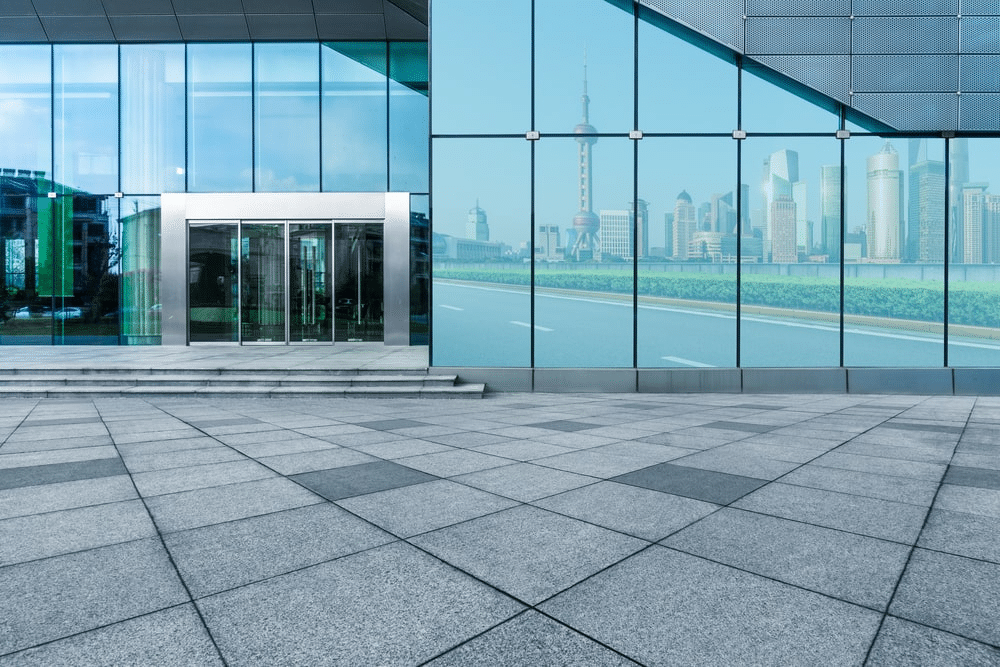 When it comes to commercial glass repair, speed and reliability are two of the most important factors. After all, having a damaged window in business can be a major inconvenience for customers and employees alike. Fortunately, 24 hour commercial glass repair services provide the perfect solution – fast turnaround times paired with reliable outcomes that won't be compromised by rushed repairs and shoddy materials. In this blog post we'll explore why you should consider 24 hour commercial glass repair services and what makes them the right choice for your next job – no matter how big or small.
Understand the Importance of 24 hour Commercial Glass Repair 
Nobody wants to deal with a broken door or windows at business, but unfortunately, accidents happen. That's why it's important to have access to 24 hour commercial glass repair services. Not only can a broken or damaged window compromise the safety and security of your business, but it can also negatively impact your image. Whether it's due to a break-in, weather damage, or simply wear and tear, fast and reliable glass repair can help you get back on track and make sure your business is secure. Don't let a broken window bring your business down – make sure you have a trusted glass repair service on standby 24/7.
Discover Ways to Save Money on Commercial Glass Repair Costs 
When it comes to maintaining windows at business, one of the biggest expenses can be glass repair costs. However, there are several ways to save money on these expenses. First, make sure to regularly clean and inspect windows, as catching small cracks early can save money on larger repairs later. Another tip is to choose a repair company that offers competitive pricing and discounts for repeat customers. Additionally, consider investing in durable types of glass, such as tempered or laminated, to lower the likelihood of needing repairs in the first place. By implementing these strategies, businesses can significantly reduce their commercial glass repair costs and save valuable resources for other expenses.
Explore When you Should Call a Technician for Emergency Repairs  
When it comes to emergency glass repair, timing is key. If you notice that a window or door needs immediate attention, don't hesitate to call a technician right away. Waiting too long can cause further damage and even larger costs down the line. Additionally, if you suspect that someone has attempted to break into your business, it's best to call a professional as soon as possible so they can check for additional security risks or damages. Taking swift action is always the best option when it comes to dealing with broken glass – make sure you have an experienced 24 hour commercial glass repair service on standby in case of emergencies!
Investigate the Benefits of Using a Reliable Glass Repair Company 
When it comes to broken glass, it can be tempting to try and fix the problem yourself. However, going the DIY route can lead to more harm than good. That's where a reliable glass repair company comes in. By investing in the services of professionals, you can get the job done right the first time. Not only does this save you time and effort, but it also ensures your safety. You don't want to risk injury by handling sharp glass shards on your own. Plus, with their expertise and access to quality materials, a glass repair company can provide a long-lasting solution to your broken glass woes. Say goodbye to unsightly cracks and chips by enlisting the help of professionals who know how to get the job done right.
Learn How to Prevent Emergency Glass Repair Situations 
Cracked or shattered glass can be a major hazard, especially if it occurs in an unexpected situation. Whether it's a broken window or a glass door that's been damaged, it's important to take precautions to prevent these incidents from happening. By taking simple measures like avoiding rough play near windows or ensuring that they are properly installed, you can greatly reduce the risk of an emergency glass repair situation. Additionally, regular maintenance and repairs can catch smaller issues before they turn into large, expensive problems. By staying vigilant and proactive, you can keep yourself and your loved ones safe from the dangers of broken glass.
13991 SW 144th Ave #302, Miami, FL 33186, United States
(786) 558-7575
Contact Form
"*" indicates required fields
Schedule Your Emergency Glass Door Repair Service Today!