What To Look For When Hiring an Emergency Glass Door Repair Service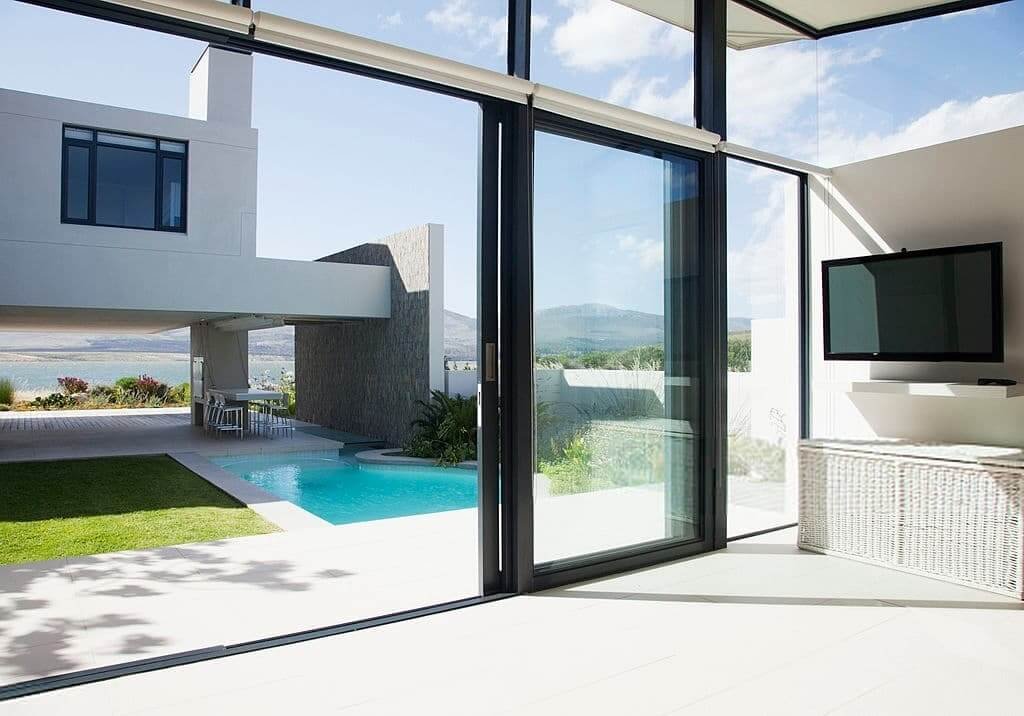 Do you have an emergency glass door repair problem that needs to be fixed as soon as possible? Finding the right service can be a daunting task. With so many potential contractors, how do you know which one is reliable and trustworthy to handle your job correctly and quickly? If this sounds familiar, read on for some essential factors to consider when choosing an emergency glass door repair service provider. From their expertise in dealing with different types of glass doors, to the range of services they offer, each aspect plays its part in helping ensure a successful project.
Look for a Company that is Licensed and Fully Insured
When it comes to hiring a company for glass door repairing service, it's important to look for one that is licensed and fully insured. A licensed company gives you the peace of mind that they have met the requirements and standards set by their industry and have the necessary knowledge and expertise to deliver quality work of glass door repairing. In addition, a fully insured company protects you from any financial liability in case any accidents happen while repairing. So don't settle for just any company, make sure they are licensed and fully insured to avoid any unnecessary risks.
Read reviews online to ensure the company offers quality services 
When it comes to finding emergency glass door repair services, quality should be at the top of your priority list. That's why reading reviews online is an essential step before hiring any company. By doing so, you can gain valuable insights from previous customers who have used the service and learn about their experiences. This will help you make an informed decision and choose a company that is reliable and trustworthy. So, take the time to do your research and read reviews to ensure you get the best possible service for your emergency glass door repair needs.
Ask Questions About their Experience with Emergency Glass Door Repair
When it comes to emergency glass door repair, it's important to ask questions about the experience of the professionals you're considering hiring. You want to make sure you're working with a team that has the expertise and skills necessary to handle the job in a timely and efficient manner. Ask about their experience with similar repairs, what steps they take to ensure safety during the process, and how quickly they can respond to your emergency. A reputable company should be able to provide you with detailed answers and put your mind at ease when it comes to getting your door fixed quickly and correctly. Don't be afraid to ask questions and do your research before making a decision on which company to hire.
Make Sure the Technicians Have the Proper Safety Equipment and Training 
When it comes to emergency glass door repair service, safety should always be a top priority. That's why it's essential to ensure that the technicians responsible for repairing the glass doors are equipped with proper safety equipment and training. Whether it's replacing a door pane or repairing the door frame, the task can be hazardous and requires expert handling to minimize risks. As a responsible business owner or facility manager, ensuring that the repair technicians have the adequate training and equipment could prevent any accidents during the repair process. Not only does it ensure the safety of the technicians but also reassures your customers and employees that you are taking their safety seriously.
Consider a Service that Provides 24/7 Emergency Services 
When you're in need of emergency glass door repair, it's important to find a service that you can rely on around the clock. After all, accidents don't always happen at convenient times and broken glass can create a hazardous situation. That's why it's crucial to choose a service that offers 24/7 emergency repairs. With this assurance, you can rest easy knowing that your glass door will be quickly and expertly repaired, no matter what time it is. Don't risk the safety of your home or business – choose a reliable emergency glass door repair service today.
Make Sure They're Willing to Work with Your Budget 
When it comes to hiring an emergency glass door repair service, you want to make sure they're willing to work within your budget. Understandably, an emergency repair usually requires immediate attention and so it's important to find a service that can provide you with the right solution while still staying within your budget. Ask for quotes from different companies and compare their prices to see which one offers the best value. This way, you can ensure that you get the most bang for your buck without compromising on quality or safety.
13991 SW 144th Ave #302, Miami, FL 33186, United States
(786) 558-7575
Contact Form
"*" indicates required fields
Schedule Your Emergency Glass Door Repair Service Today!