How to Replace Rollers On Sliding Glass Door with the Aid of a Professional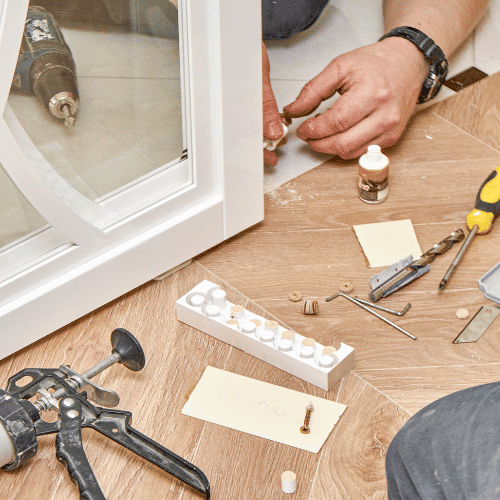 Replacing sliding glass door rollers can be a tricky task, but with the right knowledge and support you can do it yourself. Experienced contractors have the ability to replace and adjust rollers quickly and easily in order to get your sliding glass doors gliding back again like they used to. In this blog post, we'll look at how a qualified contractor can help you how to replace rollers on sliding glass door so that you don't have any hiccups along the way.
What to look for in qualified contractors 
When it comes to finding a qualified contractor for sliding glass door roller replacement service, there are several important factors to consider. First and foremost, it's crucial to look for someone who is licensed and insured. This not only protects you and your property, but it also indicates that the contractor has met certain standards of professionalism and expertise. Additionally, it's important to check references and reviews from previous clients to ensure that the contractor has a track record of quality work and customer satisfaction. The contractor should also have experience in the specific type of work you need and be willing to provide a clear, detailed written estimate. By taking these factors into consideration, you can feel confident that you're hiring a qualified contractor who will deliver the results you're looking for.
Preparing the area and materials needed for repair 
Before beginning sliding door rollers replacement and repairing tasks, it is important to properly prepare the area and gather all necessary materials. This not only ensures a successful outcome but also saves time and frustration in the long run. Start by clearing the workspace of any unnecessary clutter and creating a clean and organized environment. Additionally, gather all tools and materials needed for the sliding door roller replacement service, such as screws, tape, and cleaning supplies, and ensure they are easily accessible. Taking the time to properly prepare beforehand can make all the difference in the outcome of your repair project.
Steps to efficiently complete the repair 
When it comes to completing a repair efficiently, the right steps can make all the difference. Whether you're a professional mechanic or a DIY  sliding door roller replacement, having a solid game plan is essential for getting the job done quickly and effectively. From diagnosing the issue to sourcing the necessary parts and tools, each step of the process plays a crucial role in ensuring a successful repair. By taking the time to map out your approach and follow a well-thought-out plan, you'll be able to tackle even the most complex repairs with ease. So if you're looking to streamline your repair process and achieve optimal results, be sure to keep these key steps in mind.
Benefits of professional help from a qualified contractor 
When it comes to home repairs or renovations, sometimes it can be tempting to try and go the DIY route. However, without the proper knowledge and training, attempting these tasks yourself can often lead to more problems and headaches. That's where hiring a qualified contractor comes in. Not only do they have the expertise to get the job done efficiently and effectively, but they also have access to specialized tools and materials that the average person may not. Plus, by hiring a professional for sliding door roller replacement service, you can have peace of mind knowing the job is being done safely and up to code. So next time you're facing a home project, consider the benefits of enlisting the help of a qualified contractor.
Tips to ensure the smooth functioning of your sliding glass door rollers after they've been replaced
Sliding glass doors are an excellent addition to any home. They help to provide natural light and a sense of openness to your living space. However, when the rollers on these sliding glass doors need to be replaced, it can lead to a lot of headaches. Ensuring the smooth functioning of your sliding glass door rollers after they've been replaced requires a little bit of attention and care. One tip is to make sure that the rollers are lubricated thoroughly but not over-lubricated, as this can cause them to attract dirt and debris. Additionally, ensure the tracks are free of any buildup or debris, which can cause the door to drag or get stuck. By following these simple tips, you can prolong the life of your new door rollers and enjoy easy, smooth operation for years to come.
13991 SW 144th Ave #302, Miami, FL 33186, United States
(786) 558-7575
Contact Form
"*" indicates required fields
Schedule Your Emergency Glass Door Repair Service Today!